It's a book review time! LOL. That's corny. :p
So this is the book that I'm going to talk about:
Ouch. I know I shouldn't butt in my face. But I'm not sorry. :p
Okay, so it's To Kill a Mockingbird, a classical story about racism beautifully written by Harper Lee. It's told from the perspectives of a young girl, Scout, who lives in a town which she has to deal with ignorant teachers, creepy neighbors and racism. Yeah, it's racism, again.
In an innocent childhood, it shows the cruel fact of life back then when racism was poisoning the folks. A black man has been accused of rape of a white woman, which is false. The man is innocent and Scout's father, Atticus, a white man and a lawyer, takes the case to save the innocent man, regardless the skin color. It's such an effort to change the general mindset of people, you see. It's hard for a black man have justice in people who think he's guilty just by looking at his skin color. Ain't it cruel?

The kids are going through dilemma while it's hard to understand how injustice has invaded into their perfect little world. I somehow think that we were better as kids. Children see the world as black and white, not the grays, if you know what I mean. It's the adults that make things complicated. Except Atticus. He's a fighter. A very optimist one and I adore his character.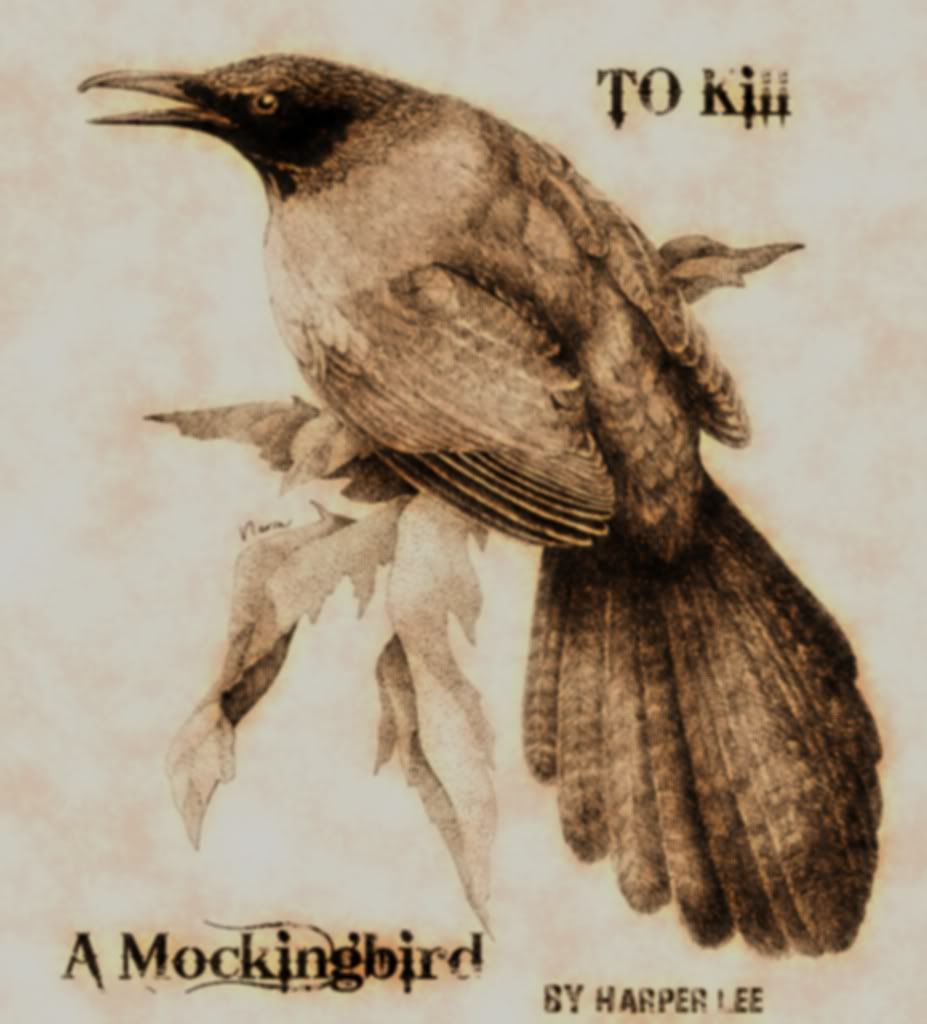 I like it when he says "you never really understand a person until you consider things from his point of view..until you climb inside of his skin and walk around in it" and "you just hold your head high and keep those fists down. No matter what anybody says to you, don't you let 'em get your goat. Try fighting with your head for a change". Just like what a father wants from his kids.
Now I understand the meaning behind To Kill a Mockingbird. It's a sin to kill the mockingbirds because they don't do anything but give musics for us to enjoy. A mockingbird represents innocence. We can't punish someone who does nothing wrong. We can't hate someone who never did harm to us.