Have you ever watched a movie that you feel like a half empty glass waiting to be filled, it never reaches the top? Like watching snails race? Or documentary of a sloth? That's what I feel when watching Haywire.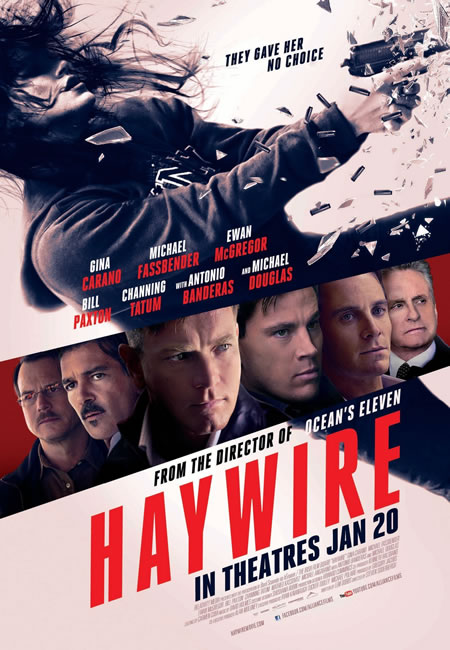 Maybe I got too many expectations because of the intriguing cast. There are Channing Tatum, Ewan Mcgregor, Michael Douglas and Antonio Banderas. But the story is cold. Haywire is boring, mundane, disappointing and I resent it. I don't get where the story is taking me. At the time when I'm still trying to figure out and understand the story, poof, it's finished! Just like that. I'm left with a total blankness.
It's a waste because the movie could be better as the actors are great, but it turns out to be something that's only showing the ability of the new actress, Gina Carano, in acting. Yeah she's a badass because she's a real martial art fighter, but her acting is worse. Her tone is flat and emotionless. It looks like she's trying to be Angelina Jolie, but she fails.
I don't recommend you to watch it. Even the title says it all, Haywire (out of control).